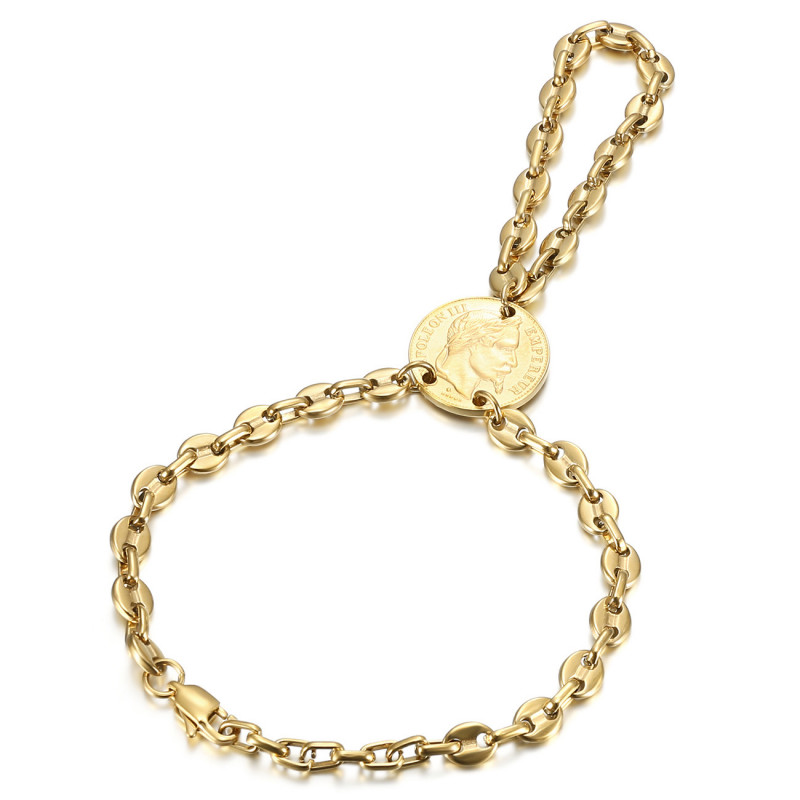 
Cross bracelet fleur de lys 21.5cm Steel
Cross bracelet fleur de lys Man Curb Templar Royalist Patriot 21.5cm Steel
Fleur-de-lis Bracelet Man Templar Royalist Patriot Style Curb
Low price but high quality for this pretty fleur-de-lys cross bracelet.

It measures 21.5cm (maximum wrist circumference), the links of the curb are 10mm wide.
The curb plate, where the fleur-de-lys cross is represented on a black background, measures 40mm long by 13mm wide.

This Templar, Royalist or Patriot bracelet is made of high strength stainless steel with a silver finish.
Its weight is 38gr.
100% secure clasp.