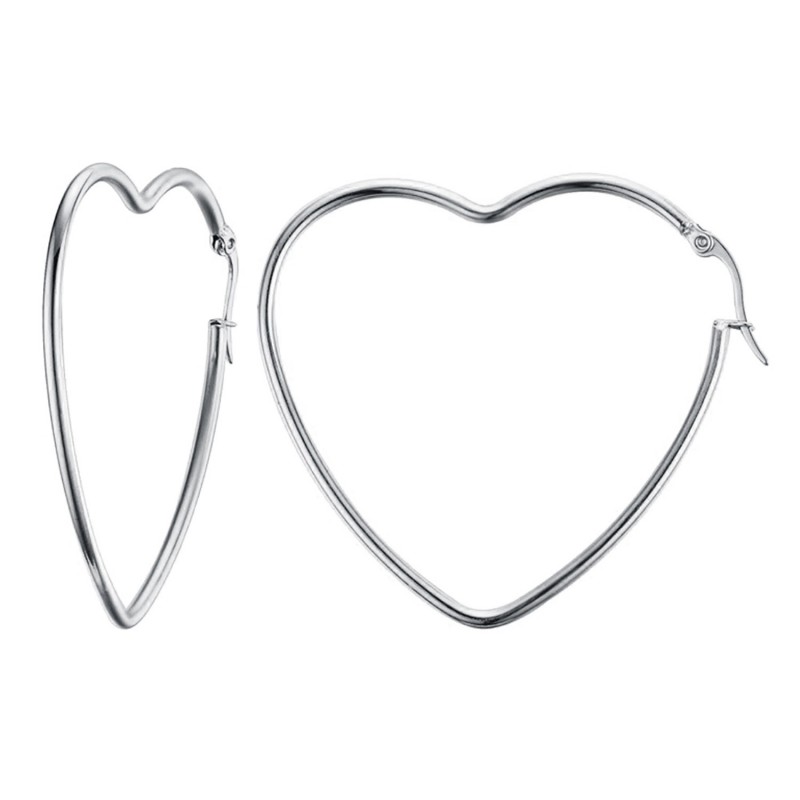 
Women's Gold Heart Creole Earrings
Women's Love Heart Earrings Stainless Steel Gold Hypoallergenic
Women's heart earrings

Original and glamourous design for this pair of women's heart earrings.

Heart-shaped, they are made of stainless steel 316l.

Gold plated finish.

The price is for one pair (x2).
Height : 36mm ; Thickness : 2mm.

Weight: 6gr (pair).

All our jewellery is almost exclusively made of stainless steel type 304l or 316l.
They will guarantee your satisfaction over time and will limit very strongly (or even totally in most cases) the risks of allergies.
At Bobijoo, our jewellery is guaranteed against the risk of allergens, you are satisfied or your money back.

Moreover, stainless steel is a resistant metal, which does not oxidize and which keeps its shine.

This pair of earrings will be sent to you in its Bobijoo microfibre pouch.